(This Promotion Has Ended, But Take A Look At Our Amazing Magniflex Mattresses)
To celebrate this new year we're doing a crazy promotion.
We're giving away 20% OFF discounts on our Magniflex mattresses, our firm, non-toxic mattresses made in Italy!
Valid for the whole month of January 2019. Just mention this coupon to the cashier. Terms and conditions apply.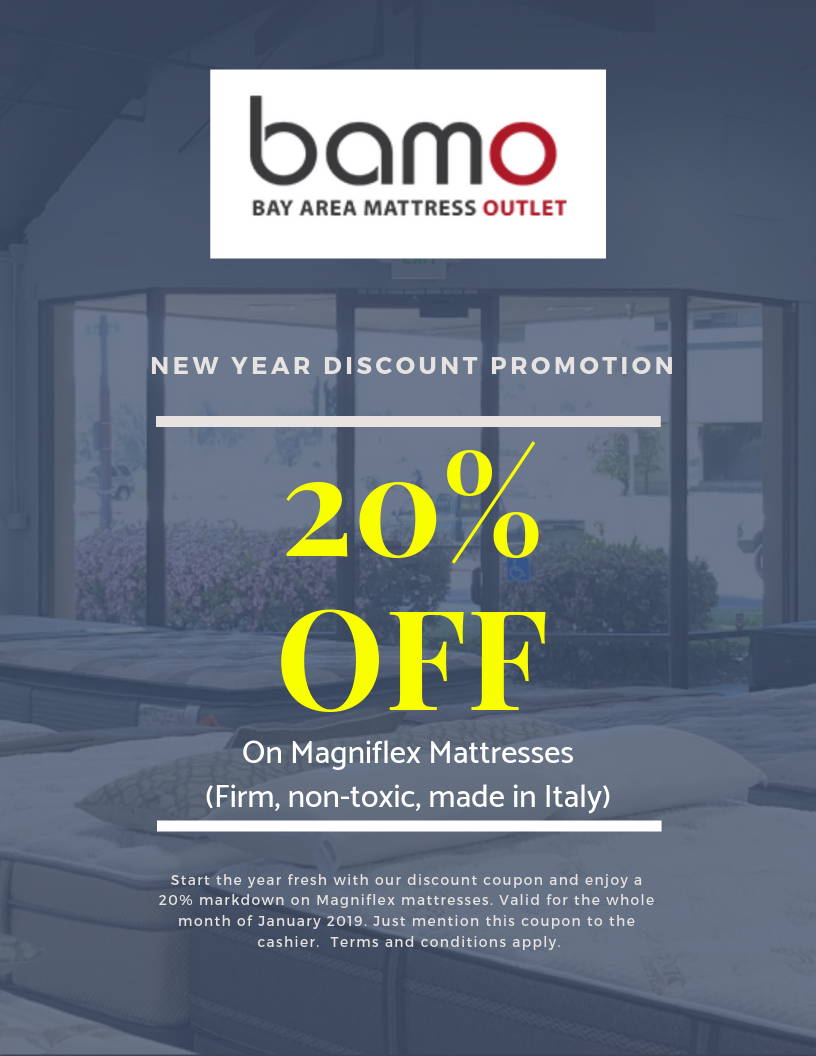 In the 1960s, Magniflex created its first mattresses in a small workshop in Prato, Italy. Using 100% Italian materials combined with new ideas about sleep and wellbeing, it was the start of a revolution. Since then, Magniflex has provided comfort, relaxation and health to millions of people worldwide. Magniflex has always taken an environmentally responsible approach to manufacturing patenting the mattress vacuum pack, using solar power and certified non-toxic materials. With over fifty years of experience, the craftsmanship and genius of Magniflex create mattresses that are unique and unrivalled.
(This Promotion Has Ended, But Take A Look At Our Amazing Magniflex Mattresses)